Jun
6
Wed
2018
Lecture by Candice Millard: James Garfield and the Destiny of the Republic
Jun 6 @ 5:30 pm – 8:00 pm
Lecture by Candice Millard: James Garfield and the Destiny of the Republic
5th Annual Lecture in Honor of John C. Van Horne
Madness, Medicine, and the Murder of a President
Wednesday, June 6
5:30pm Reception for Members, Shareholders, and Donors
6:45pm Lecture by Candice Millard
8:00pm Dinner with the Author*
---
July 2, 1881, President James Garfield was shot by a madman in a train station in Washington, D.C., setting off a cascade of events that would leave his country forever transformed. In her critically acclaimed, New York Times bestselling book, Destiny of the Republic, Candice Millard reveals the extraordinary life and tragic death of a man who, had he lived, would have been one of our greatest presidents.
Candice Millard is the author of the New York Times bestsellers The River of Doubt and Destiny of the Republic. Her book Hero of the Empire was named Amazon's number one history book of 2016.
If you are a Library Company Shareholder, Member, or Donor and intend on attending the reception and lecture, please RSVP for both.
*To purchase tickets to the Dinner with the Author, please contact Colleen Gill at cgill@librarycompany.org or 215-546-3181.
Jun
21
Thu
2018
Juneteenth Freedom Seminar
Jun 21 @ 6:30 pm – 8:30 pm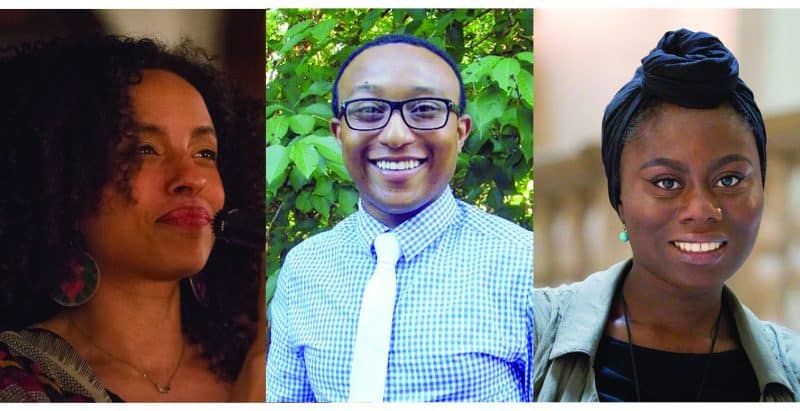 Juneteenth Freedom Seminar
Black Liberation Past and Present
Thursday, June 21 
6:30pm 
---
Celebrate with the Library Company as we commemorate Juneteenth and the successful completion of our Light and Liberty Campaign to endow the Program in African American History. This year, Juneteenth will feature a presentation by Dr. Michael Dickinson, Assistant Professor of African American History at Virginia Commonwealth University and performances by singer and songwriter, Keisha Hutchins, and Philadelphia Youth Poet Laureate, Husnaa Hashim. A panel discussion will follow.