Lodging & Transportation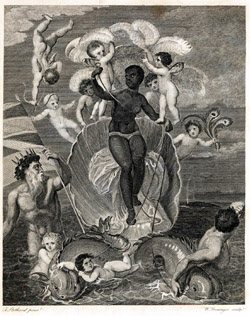 Many lodging options are available near the conference venue in the Center City area of Philadelphia, including the Radisson Warwick Hotel (1701 Locust Street, 888-782-9722), the Holiday Inn Express (1305 Walnut Street, 800-288-4595), and Club Quarters (1628 Chestnut Street, 212-575-0006 - ask for member services and request the University of Pennsylvania rate.).

Philadelphia is easily accessible by plane, train, or automobile. Amtrak service is frequent on the Northeast Corridor line between Washington and Boston. Most major airlines serve Philadelphia International Airport. SEPTA commuter trains, various limousine services, and taxis provide quick transportation from the airport to Center City or University City.

Parking is readily available but expensive in garages or parking lots near the conference venue in the 1300 block of Locust Street.
Contact Information
For more information, please contact mceas@ccat.sas.upenn.edu or:

Atlantic Emancipations
McNeil Center for Early American Studies
University of Pennsylvania
3355 Woodland Walk
Philadelphia, PA 19104-4531
Above Image: The voyage of the Sable Venus, from Angola, to the West Indies. Frontispiece for Bryan Edward's The History, Civil and Commercial, of the British Colonies in the West Indies, Plates (London: Printed for John Stockdale, Piccadilly, M.DCC.XCIV, [1794]). Click here for full description.