About the Director: Lori Ginzberg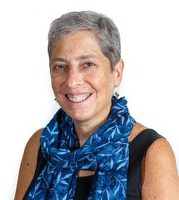 Lori Ginzberg has been a scholar and teacher of U.S. women's intellectual and social history for three decades; she has taught in the Departments of History and Women's Studies at Penn State University since 1987.  In several books and numerous articles, Prof. Ginzberg studies the ways that ideologies about gender obscure the material and ideological realities of class, how women of different groups express political identities, and the ways that commonsense notions of American life shape, contain, and control radical ideas.  She is the recipient of a number of prestigious fellowships, including a Fulbright teaching Fellowship at Hebrew University in Jerusalem (1995-1996), an NEH individual fellowship (2006-2007) and a Guggenheim fellowship (2012-2013).  She is a member of the Organization of American Historians Distinguished Lecturer series and has served on the OAH Executive Board as well as numerous award and fellowship review committees. As a joint appointment in History and Women's Studies at Penn State, she is an enthusiastic and energetic teacher in a wide range of courses, including U.S. women's history, American social reform, feminist perspectives on research and teaching, and lesbian and gay history.
Lori Ginzberg's scholarship makes her well-suited to direct this seminar.  Her first book, Women and the Work of Benevolence: Morality, Politics, and Class in the Nineteenth-Century United States (1990), which was the co-winner of the National Historical Society book prize in 1991, argued that benevolent work and the rhetoric of female influence were vehicles for the emergence of a new middle-class political culture.  Later books,  Untidy Origins: A Story of Woman's Rights in Antebellum New York (2005) and Elizabeth Cady Stanton: An American Life (2009), reflect her continued engagement in scholarship about women's political identities, the limits of radicalism, and American intellectual culture.  Underscoring her commitment to engaging with non-specialists, her book Women in Antebellum Reform (2000), offered undergraduates a view of the ideas about women, religion, class, and race that shaped nineteenth-century reform movements.
Lori Ginzberg's most recent book, Elizabeth Cady Stanton: An American Life, which critically explores Stanton's positions on woman's rights, racial justice, and class difference, explicitly addresses some of the questions that will be raised in this seminar.  In addition, this book offered Prof. Ginzberg numerous opportunities to speak to diverse groups of humanities scholars, K-12 teachers, high school students, and a general public about U.S. women's history. Prof. Ginzberg addressed teachers through the "Teaching American History grants," has spoken about women's history on C-SPAN's "Book TV" and National Public Radio, and is a resource for students from eighth to eleventh grade who are doing National History Day projects. Among her more recent invitations to speak to teachers was in the summer 2015,  when she addressed "Cultures of Independence," an NEH teacher workshop held at the Historical Society of Pennsylvania, on the topic "Abolition and the Liberty Bell."  Students of all ages interview her for projects on women's history, U.S. reform, and antislavery movements.
Any views, findings, conclusions, or recommendations expressed in this program do not necessarily represent those of the National Endowment for the Humanities.