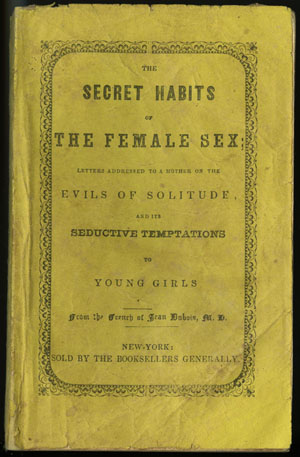 Jean Dubois. The Secret Habits of the Female Sex. New York: Sold by the Booksellers Generally, 1848.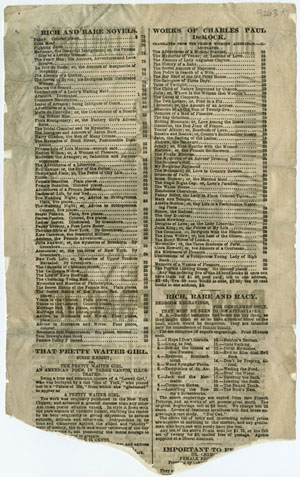 Horsemen, Attention! [New York?, ca. 1860].
Although English common law had prohibited the sale of obscene literature since the 18th century, American officials did not begin to prosecute offenders until the 1840s. The explosion of book publishing during this time included, too, the production of "dirty" books, which were quite lucrative for publishers and sellers if they succeeded in conducting their business undetected. The Secret Habits of the Female Sex was one such publication, sold anonymously "by the booksellers generally." Not only was it considered obscene – containing descriptions of female masturbation (ostensibly to warn mothers to protect their daughters from this solitary vice) – but it was also "fancy," featuring several homoerotic plates. It sold for fifty cents, about half a day's wages for a common laborer and a third of a day's for a skilled worker at mid-century.