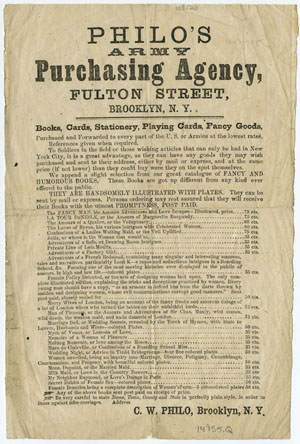 C. W. Philo. Philo's Army Purchasing Agency. New York, ca. 1861.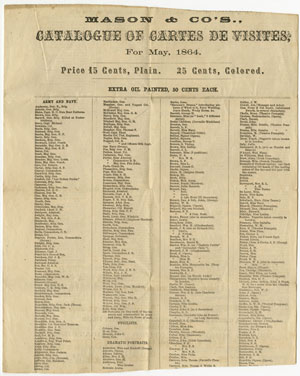 Mason & Co. Mason & Co's., Catalogue of Cartes de Visites. [Philadelphia, 1864].
The expansion of the postal system and the onset of the Civil War created a unique business opportunity for publishers of dirty books, pictures, and other sexually-oriented novelty goods. Civil War soldiers, bored and away from home, comprised a captive market for pornography. Publishers such as these two firms marketed goods for soldiers to purchase by mail.