Feb
19
Tue
2019
Birthright Citizens: A History of Race and Rights in Antebellum America
Feb 19 @ 5:30 pm – 7:00 pm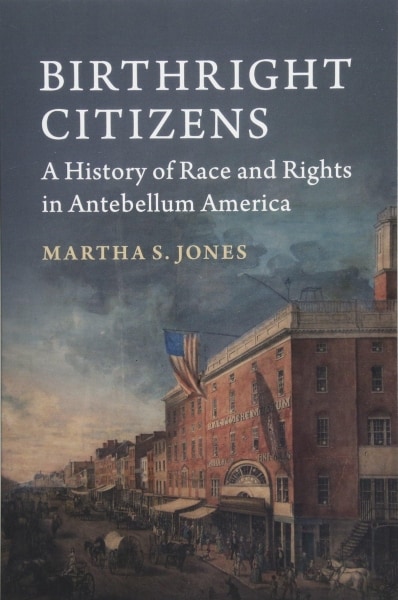 Lecture
Birthright Citizens: A History of Race and Rights in Antebellum America
Tuesday, February 19
5:30pm -7:00pm

This lecture is free and open to the public

Hosted by the Program in African American History
---
Lecture with Professor Martha S. Jones, Society of Black Alumni Presidential Professor and Professor of History at The Johns Hopkins University.
About the Lecture
Birthright Citizens tells how African American activists radically transformed the terms of citizenship for all Americans. Before the Civil War, colonization schemes and black laws threatened to deport former slaves born in the United States. Birthright Citizens recovers the story of how African American activists remade national belonging through battles in legislatures, conventions, and courthouses. They faced formidable opposition, most notoriously from the US Supreme Court decision in Dred Scott. Still, Martha S. Jones explains, no single case defined their status. Former slaves studied law, secured allies, and conducted themselves like citizens, establishing their status through local, everyday claims. All along they argued that birth guaranteed their rights. With fresh archival sources and an ambitious reframing of constitutional law-making before the Civil War, Jones shows how when the Fourteenth Amendment constitutionalized the birthright principle, the aspirations of black Americans' aspirations were realized.
About the Speaker
Professor Jones is a legal and cultural historian whose work examines how black Americans have shaped the story of American democracy. She is the author of All Bound Up Together: The Woman Question in African American Public Culture 1830-1900 (University of North Carolina Press, 2007) and Birthright Citizens: A History of Race and Rights in Antebellum America (Cambridge University Press in 2018) and a coeditor of Toward an Intellectual History of Black Women (University of North Carolina Press, 2015).
---
The Program in African American History brings together scholars and interested members of the public to explore and discuss every aspect of the experience of people of African descent in the Americas from the beginnings of European colonization through 1900.  For more than forty years, the African Americana collections of the Library Company have helped nurture and sustain rich scholarship that has added dramatically to our knowledge and understanding of that experience—and public exhibitions, lectures, and programs have sought to involve the broadest possible audience.
Feb
27
Wed
2019
Saving Time: Restoration of a Rare Christopher Souers Clock
Feb 27 @ 5:30 pm – 7:00 pm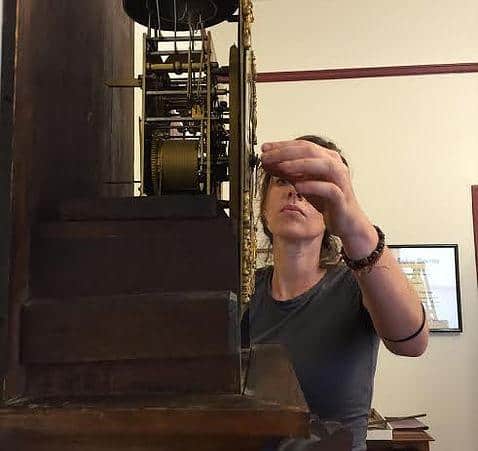 Lecture
Wednesday, February 27
5:30pm 

Co-Sponsored by Philadelphia Area Conservation Association
---
Christopher Souers (1695-1758) was an early 18th-century clock-maker from Germantown. A rare example of his work is on display at the Library Company of Philadelphia. The horologist tasked with bringing this clock back to life, was confronted with many difficult choices as well as an experience to learn deeper and more nuanced horological methods. The process of preserving the integrity of the clock's past, as well as the integrity of its future, sometimes felt at odds with one another. This lecture will discuss the delicate balance between honoring the two intentions.
Our speaker, Lili von Baeyer, the clock contractor for the Pennsylvania State Capitol Complex, oversees the maintenance of 280 historic government clocks, as well as for the United States Senate clocks on Capitol Hill. Lili has carried out work for many companies and institutions including: Chelsea Clock Co., Detroit Historical Museum, M.S. Hershey Foundation, The Franklin Institute, The National Association of Watch and Clock Collectors, and various private conservation companies. She is currently teamed with Johnson & Griffiths Studio, who together won a 2014 Preservation Achievement Award from the Preservation Alliance of Philadelphia.
---
Tickets are non-transferrable 
Mar
14
Thu
2019
Profiles of 19th-Century Women in Science
Mar 14 @ 5:30 pm – 7:00 pm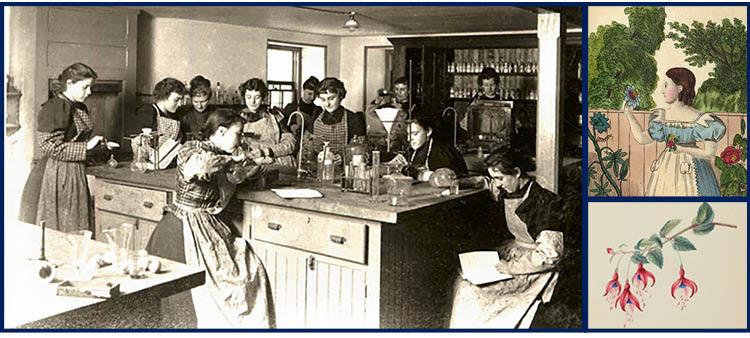 Profiles of 19th-Century Women in Science
Thursday, March 14

5:30pm -7:00pm

This lecture is free and open to the public

Hosted by The Davida T. Deutsch Program in Women's History
---
Dr. Jessica C. Linker will speak on women's scientific practice in the nineteenth century, which benefited from the proliferation of female academies, as well as the popular sentiment that women should use science in their everyday lives. This talk draws from the careers of Almira Hart Lincoln Phelps, one of the most prolific scientific authors of the century, Lucy Way Sistare Say, the first woman to become a member of the Academy of Natural Sciences, and Sarah Mapps Douglass, who taught geology to African American students in Philadelphia with the aim of bolstering abolitionist narratives.   
---
Tickets are non-transferrable