Apr
24
Wed
2019
Celebrating Silver: A Conversation with Bea Garvan
Apr 24 @ 5:30 pm – 7:00 pm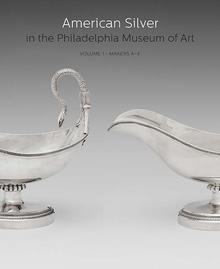 A Conversation with Bea Garvan 
With an Overview of American Silver at the Philadelphia Museum of Art by David Barquist
---
Join Library Company Trustee Emerita, Beatrice B. Garvan, the Curator Emerita of American Decorative Arts and David L. Barquist, the H. Richard Dietrich, Jr., Curator of American Decorative Arts both of the Philadelphia Museum of Art as we hear about their new publication and research exploring the history of American Silver. Beginning with Cesar Ghiselin in 1681, Philadelphia has a long and storied history of silversmithing that includes notable artists such as Joseph Richardson Sr. and Jr., Philip Syng Jr., and Olaf Skoogfors. Celebrating this legacy and showcasing the Philadelphia Museum of Art's extraordinary and comprehensive collection of American silver, join the Library Company for this exciting Book Launch! Reception and Book signing to follow.  
---
This program is co-sponsored by the Library Company of Philadelphia and the Center for American Art, Philadelphia Museum of Art. 
Apr
30
Tue
2019
Lecture by T.J Stiles: The Custer Conundrum
Apr 30 @ 5:30 pm – 8:00 pm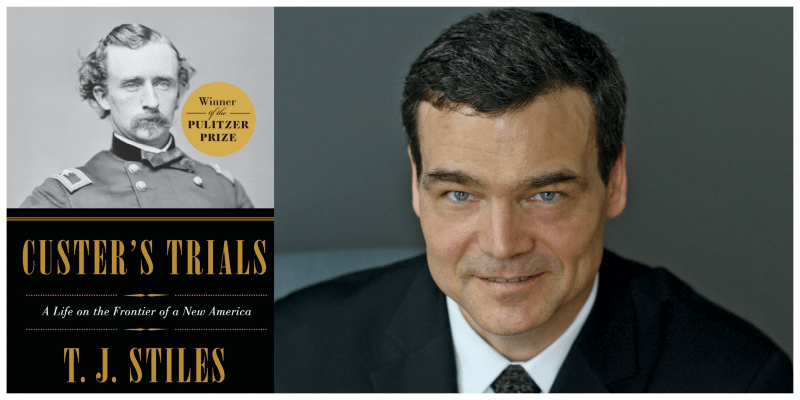 6th Annual Lecture in Honor of John C. Van Horne
Lecture by T.J. Stiles
The Custer Conundrum: Exploring Leadership in the Contradictory Life of George Armstrong Custer
Tuesday, April 30
5:30pm Reception for Members, Shareholders, and Donors
6:30pm Lecture by T.J. Stiles 
8:00pm Dinner with the Author* (limited tickets available)
---
About the Lecture:
Join us as Stiles paints a portrait of Custer both deeply personal and sweeping in scope, proving how much of Custer's legacy has been ignored. He demolishes Custer's historical caricature, revealing a capable yet insecure man, intelligent yet bigoted, passionate yet self-destructive. Stiles casts a new light on one of the best-known figures of American history, a subject of seemingly endless fascination.
About the Author:
T.J. Stiles is the author of Custer's Trials: A Life on the Frontier of a New America, winner of the 2016 Pulitzer Prize for History, the Spur Award for Best Western Biography, and the William H. Seward Award for Excellence in Civil War Biography. He also wrote The First Tycoon: The Epic Life of Cornelius Vanderbilt, winner of the 2010 Pulitzer Prize for Biography and the 2009 National Book Award for Nonfiction, and Jesse James: Last Rebel of the Civil War, winner of the 2003 Ambassador Book Award. He is currently working on a biography of Theodore Roosevelt.
---
If you are a Library Company Shareholder, Member, or Donor and intend on attending the reception and lecture, please RSVP for both.
*To pay by check for tickets to the Dinner with the Author, please contact Colleen Gill at cgill@librarycompany.org or 215-546-3181.
---
If you require any accessibility accommodations, please contact the Development Office at 215-546-3181, ext 136.