Apr
1
Wed
2020
Trading Spaces: The Colonial Marketplace and the Foundations of Capitalism
Apr 1 @ 5:30 pm – 7:30 pm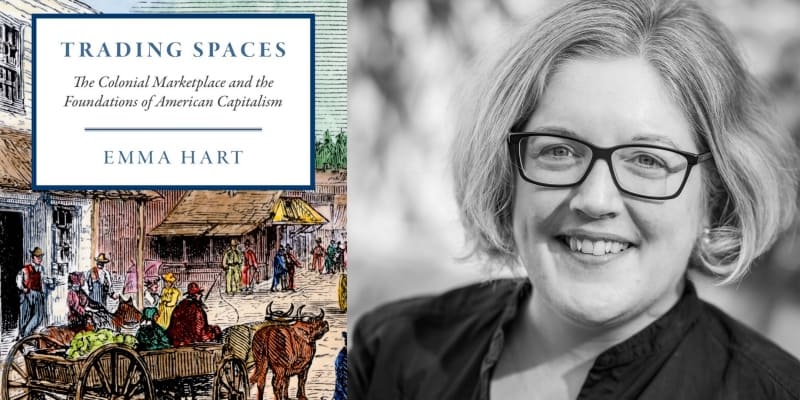 Reception 5:30 p.m.
Presentation and Discussion 6:00 p.m.
Emma Hart's new study challenges our typical understanding about the rise of capitalism and its association with nineteenth-century industrialization. Instead, she argues that the emergence of modern markets took place during England's colonization of North America. It was in the shops, auction sites, wharves, taverns, fairs, and homes of colonial Americans that a crucial shift in market behaviors and ideas took place. These were sites where the exchange of goods led to new conventions of trade as settlers adapted continental methods to new surroundings. Most importantly, age-old regulations gave way to a less fettered brand of capitalism that led to a market economy far different from the European model. Hart looks back farther than most historians of American capitalism, rooting markets in the seventeenth- and eighteenth-century adaptations that happened in the trading spaces of commerce.
For more information, contact Cathy Matson, PEAES Director at cmatson@udel.edu or call (215) 546-3181. For additional information on the Program in Early American Economy and Society and its activities, visit librarycompany.org/academic-programs/peaes.