Mar
9
Tue
2021
Discovering the Bicycle: Women Find a Vehicle for Empowerment
Mar 9 @ 5:00 pm – 6:00 pm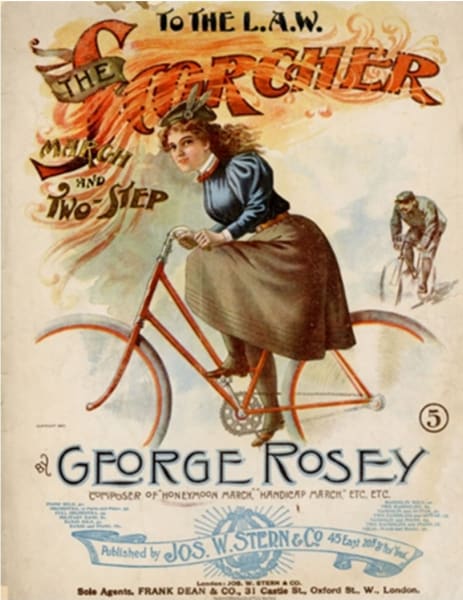 Supported by the Davida T. Deutsch Program in Women's History
According to suffragist Susan B. Anthony, bicycling "did more to emancipate women than anything else in the world." Temperance activist Frances Willard learned to ride a bicycle at age 53, and then used bicycle riding as a metaphor for mastering life in the book she wrote about the experience. They were two of the many women who took up bicycling after the development of the modern Safety bicycle in the 1880s. Curator of Women's History Cornelia King will present a range of material from the collections on the history of women and bicycling.
To register for this event, please contact Special Events & Membership Coordinator Colleen Gill at cgill@librarycompany.org.
Not a member yet? Join here!