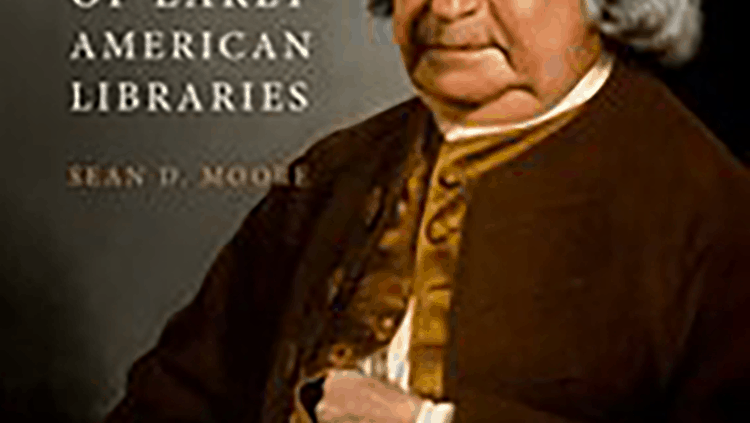 When:
September 5, 2019 @ 5:30 pm – 7:00 pm
UTC Timezone
2019-09-05T17:30:00+00:00
2019-09-05T19:00:00+00:00
Where:
The Library Company of Philadelphia
1314 Locust Street
Philadelphia, PA 19107, Philadelphia
PA 19107

Contact:
Library Company of Philadelphia
Rescheduled
Slavery and Abolition in the Creation of the Library Company of Philadelphia
Lecture with Sean Moore
---
This talk will explain the Library's historical connections to Atlantic slavery and abolition, citing manuscripts and printed works that document eighteenth-century shareholders' involvement in the West Indies trade, slavery in Pennsylvania, and the activities of members like Anthony Benezet who were abolitionist shareholders from its earliest days.  It will also discuss the circulation of abolitionist books, as evident in the surviving 1794-1812 borrowing receipt book, and in doing so, claim that the Library Company was exceptional among America's slavery-endowed early proprietary subscription libraries in stocking so many antislavery books that were actually read.  It will also examine the development of Quaker antislavery from its beginnings in the mid-seventeenth-century to the Society of Friends Meeting that banned its members from owning slaves.  The portrait of the library and others like the New York Society Library, Redwood Library, Charleston Library Society, and Salem Athenaeum that will emerge from this talk is that though they were founded by men engaged in slavery-related enterprise with expensive tastes for European cultural products, those institutions and their books nonetheless became resources for the abolitionist movement. 
https://librarycompany.org/wp-content/uploads/13553_image.png
1133
750
Clare Lowry
https://librarycompany.org/wp-content/uploads/2015/06/lcp_print.png
Clare Lowry
2019-06-28 15:11:28
2019-06-28 15:11:28
Rescheduled: Slavery and Abolition in the Creation of the Library Company of Philadelphia