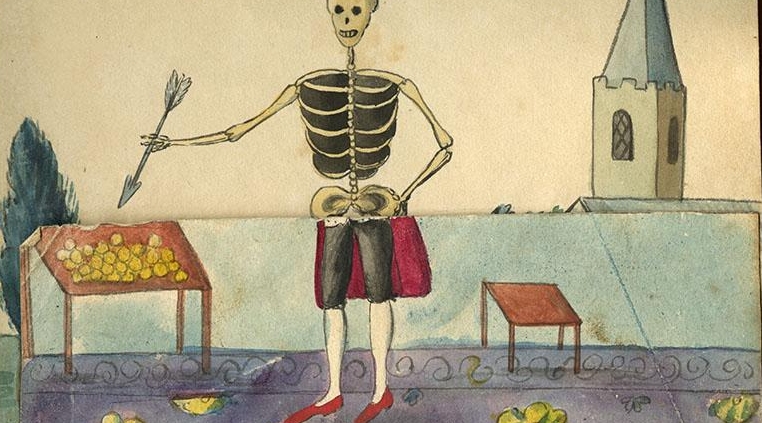 When:
May 16, 2019 @ 5:30 pm – 7:00 pm
UTC Timezone
2019-05-16T17:30:00+00:00
2019-05-16T19:00:00+00:00
Where:
The Library Company of Philadelphia
1314 Locust Street
Philadelphia, PA 19107, Philadelphia
PA 19107

Contact:
Library Company of Philadelphia
To Catch the Eye:
A Roundtable Discussion about the History and Digital Relevancy of Moving Pictures before the 20th Century
Thursday, May 16
5:30pm: Reception
6:00pm: Roundtable Discussion
Hosted by the Visual Culture Program
---
To Catch the Eye will showcase the historical value of the study of moving images encountered over a century before cinema, video, and the internet. Rooted in emerging scholarship, the roundtable will challenge the notion that the visual bombardment from and comprehension of mass media is a modern phenomenon. Three visual culture scholars, Brooke Belisle (Stony Brook University), Kathryn Desplanque (UNC-Chapel Hill), and Juliet Sperling (Colby College) will discuss and debate the history and continual relevance and relatability of enigmatic, fantastical, and vernacular motion imagery.
---
About the Panelists
Moderator: Erika Piola, Director of the Visual Culture Program
Brooke Belisle, Assistant Professor of Art History, Stony Brook University
Brooke Belisle works comparatively across the history and theory of photography, cinema, and digital media. Her current book project, The Bigger Picture, relates contemporary strategies of experimental media art and digital visual culture with 19th-century formats that also sought to expand the frame of representation. Her work has been published in journals that include Cinema Journal, Photography and Culture, and Early Popular Visual Culture as well as in edited collections such as MIT's Debugging Game Studies.
Kathryn Desplanque, Post-Doctoral Fellow at UNC Chapel Hill
Kathryn Desplanque specializes in 18th- and 19th-century French visual culture, and is completing a book project on satirical images of artistic life in Paris from 1750 to 1850. Her research in this field has been published in Eighteenth-Century Studies, Canadian Art Review and the edited volumes The Power of Satire and The Mediatization of the Artist. A digital humanist, she specializes in image databases for personal research purposes and is a member of the Research Advisory Board for the software company QSR International. Her second book project will examine the popularity of the scrap sheet and modular printed imagery in 19th-century France, Britain, and North America. 
Juliet Sperling, Faculty Fellow in American Art, Colby College
Juliet Sperling researches and writes about American art and visual culture from the 18th to the 20th century, with particular emphasis on the history of moving images. Her current book project explores how engineered paper— books and prints with kinetic features including layered anatomical illustrations, mechanical political ephemera, and hidden-paneled religious books —revolutionized American encounters with a swiftly changing media landscape. Her research has been supported by institutions including the Luce/ACLS Foundation, Smithsonian American Art Museum, Metropolitan Museum of Art, and the McNeil Center for Early American Studies.
 Erika Piola, Director of the Visual Culture Program
Erika Piola has worked in the Print and Photograph Department at the Library Company of Philadelphia since 1997. She is Director of the Visual Culture Program and has served as a project director and curator for a number of Library Company initiatives, including Common Touch, Philadelphia on Stone, 18th-and 19th-Century Ephemera, and African Americana Graphics. She is editor and contributor to Philadelphia on Stone: Commercial Lithography in Philadelphia, 1828-1878 (Penn State University Press, 2012). She has also presented and published work on American visual culture, 19th-century ephemera, the antebellum Philadelphia print market, and the Library's African American history and photography collections
---
This program is funded by the Terra Foundation for American Art 
https://librarycompany.org/wp-content/uploads/12898_image-e1559225460263.jpg
717
762
Clare Lowry
https://librarycompany.org/wp-content/uploads/2015/06/lcp_print.png
Clare Lowry
2019-04-05 15:52:25
2019-04-05 15:52:25
To Catch the Eye: A Roundtable Discussion