Introduction


Wendy Woloson, Rutgers University-Camden, Guest Curator
Home to modest Quakers, prosperous free blacks, well-heeled international transplants, and working classes of all sorts, Philadelphia was once the country's most cosmopolitan city. Observers remarked that its tastes were as refined as those of Paris and London.
In addition to being known for stylish residents, Philadelphia gained a reputation as a manufacturing powerhouse by the 19th century. Called the "Workshop of the World," the city supported countless manufacturers producing goods used in the fashion industry. The tanneries, ironworks, and mills made the leather, metal, and cloth that a thriving community of shoemakers, tailors, and milliners fashioned into parasols, hoop skirts, shawls, and hats.
Philadelphia did not just make clothing and accessories, but also shaped American ideas about fashion. The 19th century's most important fashion magazines, such as Godey's Lady's Book, were published here and distributed across the country. Chestnut Street became world-renowned as one of the most fashionable retail corridors, where men like retail pioneer John Wanamaker situated their stores. This exhibition tells the largely unheralded story of the city's contributions to the early fashion industry, from the early 18th through the mid-20th century.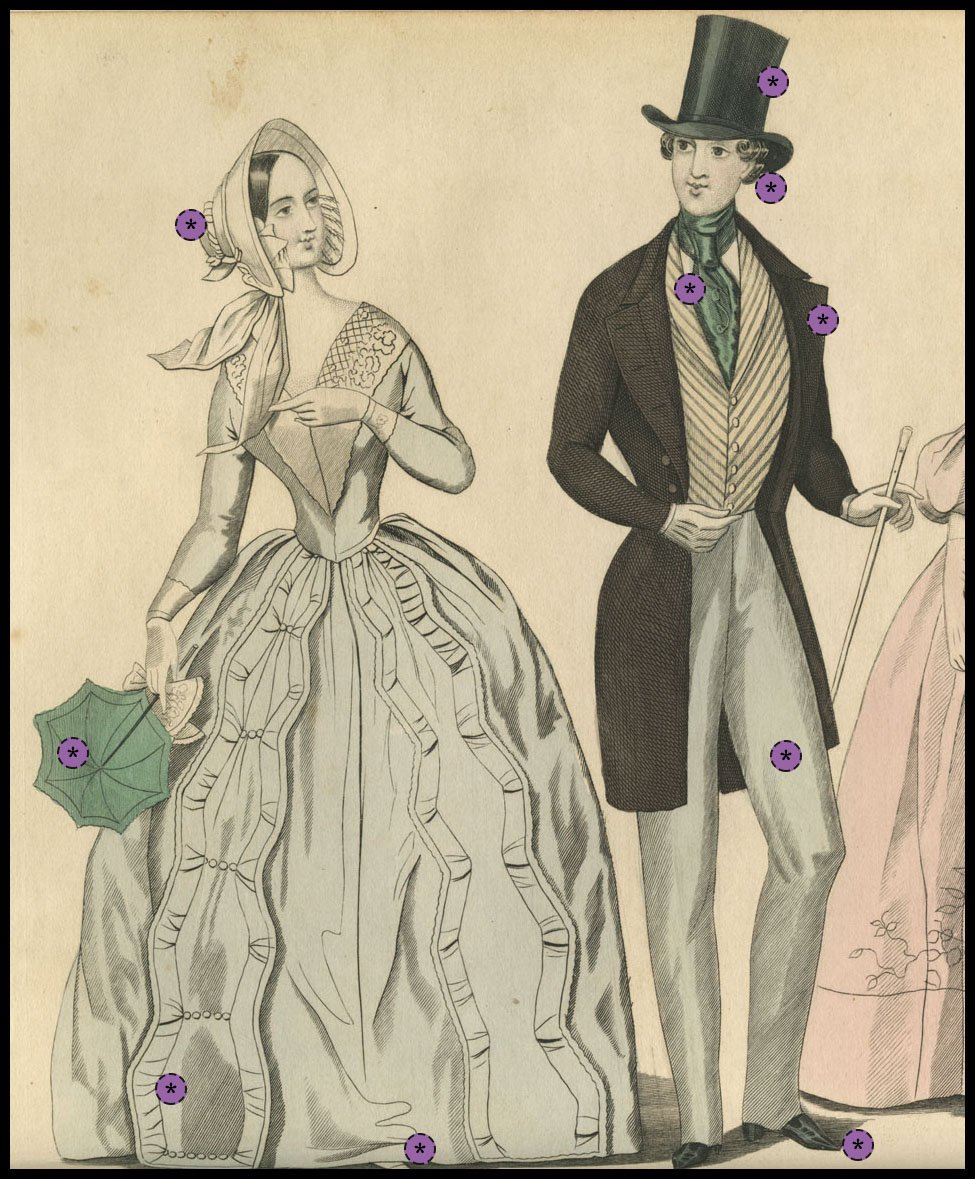 Click the image to view this interactive fashion map.
Above images: Left, detail from fashion plate, Graham's Magazine, July 1842. Right,  S.A. and A.F. Ward. Philadelphia Fashions, Spring & Summer 1845. Philadelphia: Sinclair's Lith., [ca. 1845]. Lithograph (Louis Haugg, artist).