---
Music in Our Soul
Music has been an essential part of African American culture, from slavery to the present day. African Americans have created and inspired music genres that still exist today and are listened to around the world. Gospel, folk, blues, jazz, R&B, and hip-hop are just a few of the genres created by African Americans. These genres were influenced by African American social and religious experiences, from the hardships of slavery to the struggles of the Civil Rights Movement. Music continues to be a form of expression that empowers positive representation and uplifts the African American community.
Photo Illustrators (Firm), Cab Calloway [and his orchestra] (1935). Gelatin Silver. Gift of Joseph Kelly.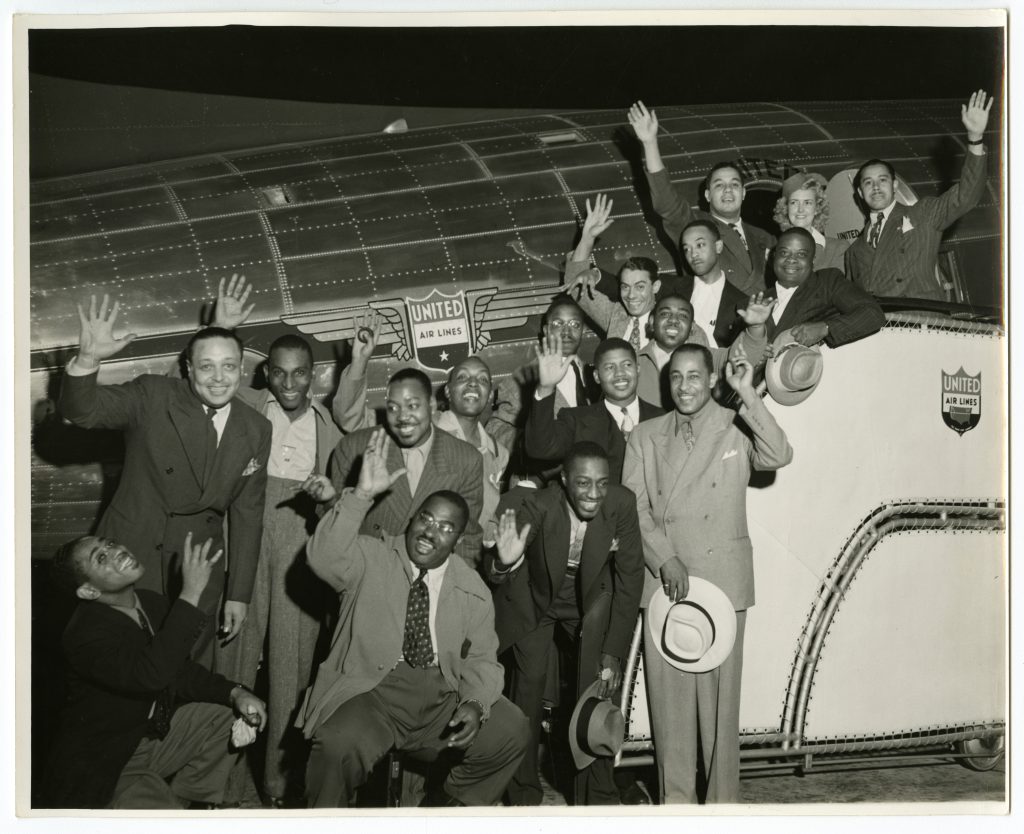 Originating in New Orleans in the late 19th century, jazz is a combination of the blues and ragtime. Its musical expression has influenced different cultures around the world. Its international recognition allowed African American musicians to travel more freely around the world.
Cabell "Cab" Calloway was an African American jazz musician, band leader, dancer and actor during the 20th century. His orchestra were regular performers at the Cotton Club in Harlem but also toured the United States, Canada, and Europe traveling by plane or private train cars. This group portrait depicts Cab Calloway and his African American orchestra.
George Bacon Wood, [African American youth playing banjo.] (1886). Platinum. Gift of Elsie Wood Harmon.
LCP P.8743.188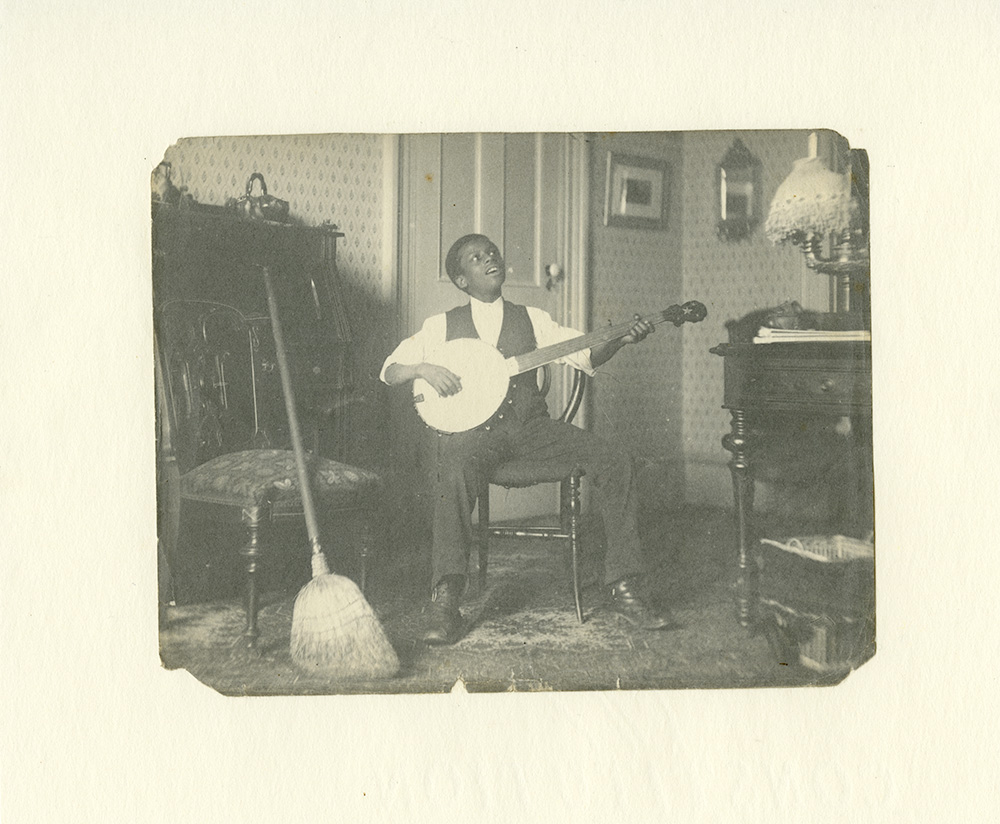 The banjo is a stringed musical instrument of West African origin. It was brought to the United States by enslaved Africans by way of the Caribbean. In the 19th century, it became popular in Southern white American culture through minstrel shows and blackface performances as well as folk music and jazz ensembles. Despite this, the banjo remained an essential aspect of African American culture.
Here is an image depicting a seated African American boy singing and playing the banjo. Even in the midst of chores, the harmonies of the banjo brought joy to the young boy as he can be seen smiling.
---