The Junto was a group founded by Benjamin Franklin to discuss news of the day and pool resources for what eventually became the Library Company of Philadelphia's collections.
Today, the Junto is an annual event that allows dedicated Library Company supporters to learn about and view newly acquired items in our collections. The event is open to Library Company members at the Phyllis Wheatley level and above, as well as to all who donate to that year's Junto campaign.
You can donate to this year's Junto by clicking here and selecting "Junto" as the earmark in the drop-down menu. To learn more, please contact Chief Development Officer Raechel Hammer at development@librarycompany.org or 215-546-3181 ext. 142.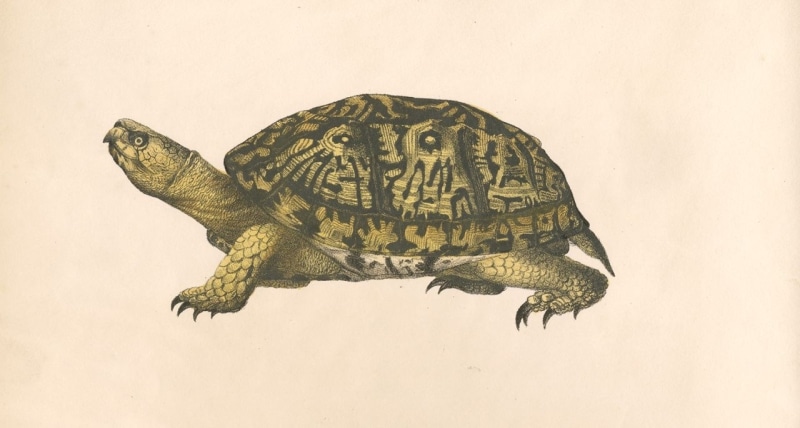 27th Annual Junto: A Collector's Talk and Reception Featuring Clarence Wolf
Wednesday, December 14th
Reception for in-person guests 5:15 pm | Lecture at 6:00 pm
Hybrid event
Event is open to members at the Phillis Wheatley level and above and those who make contributions to the Junto Campaign
Support the Library Company's 27th Annual Junto and help grow our Natural History collection. We hope to raise $35,000 to acquire historical materials that help document the natural world and record the changing relationship between humans and the world around them. Join us on December 14 as Wolf shares some of his stories and experiences as a bookseller, and we celebrate his fondness for turtles, reptiles, and natural history.
For more information about the 27th Annual Junto or how to register, please contact the Development Office at development@librarycompany.org or 215-546-3181 ext. 136.
Past Campaigns:
26th Annual Junto (October 5, 2021) – Popular medicine, including primary sources that discuss mental health in early America
25th Annual Junto (December 11, 2020) – The Robert Staples Metamorphic Collection
24th Annual Junto (December 11, 2019) – Visual works created by women
23rd Annual Junto (December 11, 2018) – Patterned cloth book bindings