The Library Company of Philadelphia has been gathering for an annual dinner since our founding in 1731.
To learn more about this year's event and available sponsorship opportunities, please contact the Development Office at development@librarycompany.org or 215-546-3181 ext. 136.
291st Annual Dinner, featuring Dr. Jim Downs
Monday, December 5, 2022
Presented In-Person and Virtually
Union League of Philadelphia in Lincoln Hall
This year, we are pleased to be featuring Dr. Jim Downs, one of the country's foremost historians, as well as a former Library Company fellow. He will be discussing his latest book, Maladies of Empire: How Colonialism, Slavery, and War Transformed Medicine.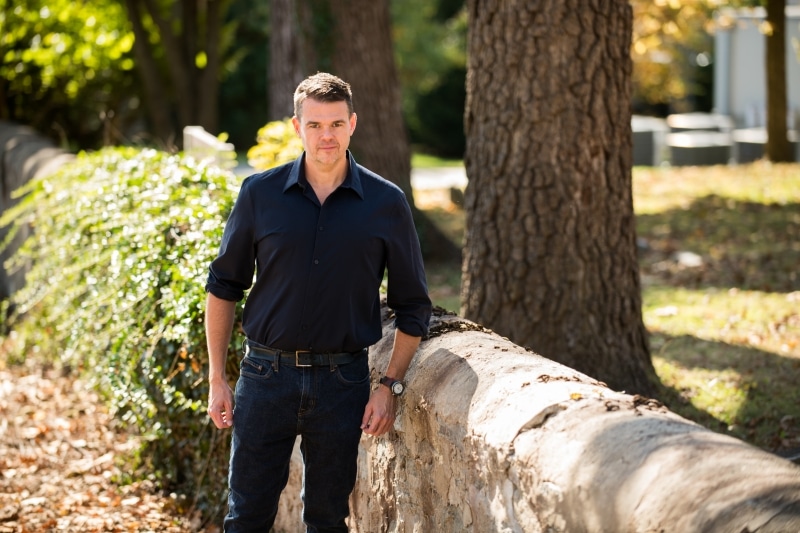 Downs is the Gilder Lehrman-National Endowment for the Humanities Professor of Civil War Era Studies and History at Gettysburg College, and a 2022-2023 fellow in residence at Harvard University's Hutchins Center for African & African American Research. He is the author and editor of seven books, and has published articles and essays in The Atlantic, The New Yorker, Slate, Vice, The New York Times, The Washington Post, and The Chronicle of Higher Education, among others. He is also the co-series-editor with Catherine Clinton of History in the Headlines, at the University of Georgia Press.
Maladies of Empire: How Colonialism, Slavery, and War Transformed Medicine is an eye-opening work that re-examines the foundations of modern medicine, showing how advances in the study of infectious diseases relied on nonconsenting subjects such as conscripted soldiers, enslaved people, and others.
Past Annual Dinners:
290th Annual Dinner (December 6, 2021) – featuring Annette Gordon-Reed
289th Annual Dinner (November 9, 2020) – featuring Rick Atkinson
288th Annual Dinner (November 14, 2019) – featuring David Blight
287th Annual Dinner (November 15, 2018) – featuring Stephen Fried