Resources Relating to Library Company Collections
For all topics, check the extensive database GoogleBooks.
For a growing number of the Library Company's manuscript collections, online finding aids are located through PACSCL.
For the manuscripts of John A. McAllister, twenty-nine online finding aids are available.
Access to JSTOR is available for onsite staff and researchers.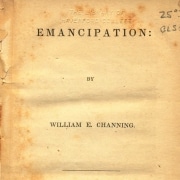 Slavery and Abolition in the US: Select Publications of the 1800s is a digital collection of books and pamphlets that demonstrate the varying ideas and beliefs about slavery in the United States as expressed by Americans throughout the nineteenth century.