LCP at the Airport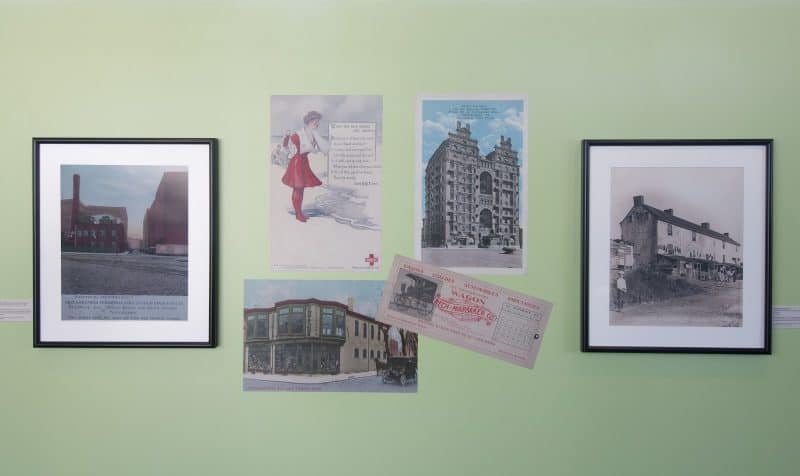 The Philadelphia International Airport unveiled
Life in Philadelphia: 1840s – 1930s
in an exhibition area between Terminals E and F in September.  Curator Leah Douglas was drawn to the Library Company's treasure trove of illustrations of daily life in the city as a way to introduce travelers to Philadelphia's history and culture.  The exhibition is made up of skillful reproductions of more than 70 broadsides, trade cards, postcards, and photographs in the Library Company's collections, most from the Print and Photograph Department.  Images selected by the Library Company's Visual Culture Program co-Directors Erika Piola and Rachel D'Agostino provide glimpses into politics, industry, and life in Philadelphia's neighborhoods over an almost 100-year span.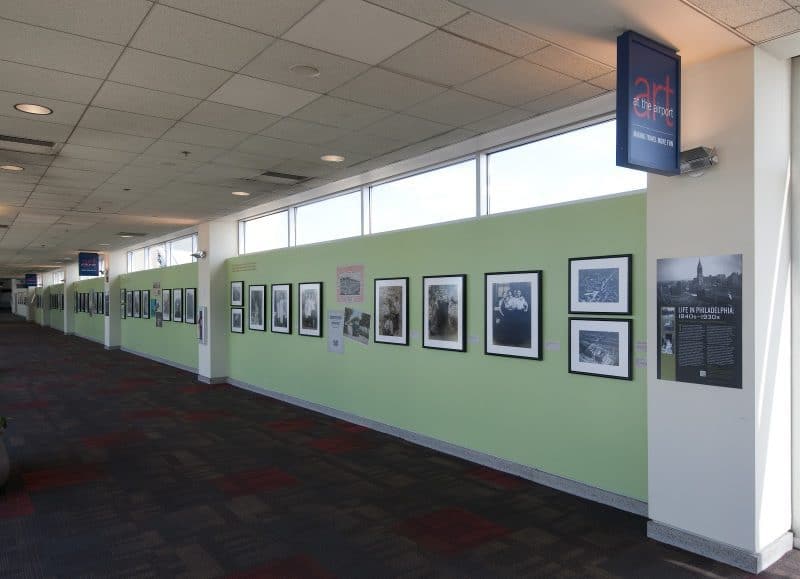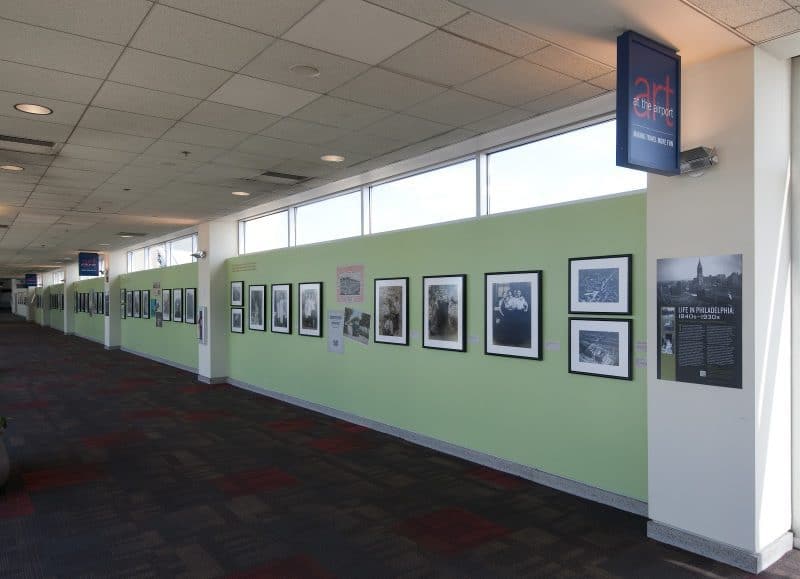 The images are divided into three sections.  One focuses on views of city streets and neighborhoods.  Images in this section depict businesses, places of worship, and concourses busy with foot and horse traffic.  Neighborhoods shown include the Greater Northeast, Germantown, Center City, Kensington, South Philadelphia, and more.  Another section showcases materials that were displayed and circulated in the streets, including Civil War recruiting posters, theater playbills, and broadsides advertising lottery schemes.  The final section features photographs of Philadelphians posing in their neighborhoods, often in front of their homes.  Most of these photographs were taken in less affluent parts of the city, and the people shown include immigrants, laborers, and jovial groups of families and friends.
The Visual Culture Program promotes the use of historical visual images such as photographs, paintings, prints, book illustrations, and other forms of graphic art as primary sources for studying the past. The Library Company has collected visual materials throughout its long history with a special interest in works by Philadelphia photographers and printmakers whose imagery chronicled people, places, and everyday life in the City of Philadelphia.
https://librarycompany.org/wp-content/uploads/2015/06/lcp_print.png
0
0
nscalessa
https://librarycompany.org/wp-content/uploads/2015/06/lcp_print.png
nscalessa
2012-10-09 19:50:00
2017-03-01 20:47:15
LCP at the Airport