The Diaries of Sallie Sanders Venning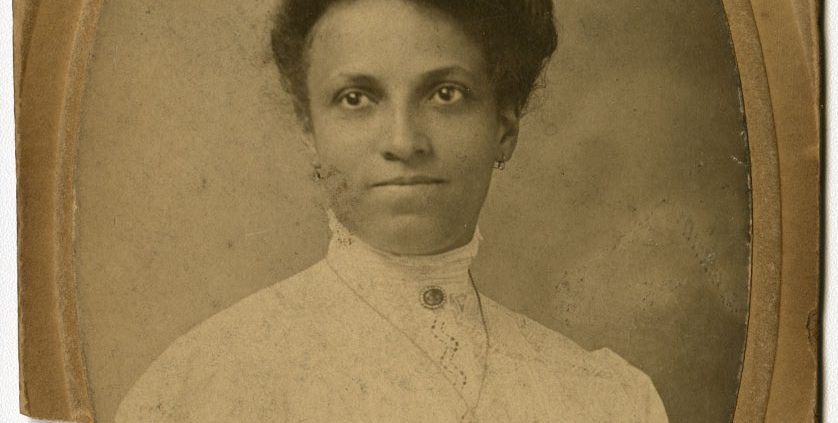 The Diaries of Sallie Sanders Venning
Portrait of Sallie Venning Holden, ca. 1900. Gelatin silver print mounted on board.
In January, former Curator of African American History Krystal Appiah attended the American Historical Association Annual Meeting, where she was on a panel entitled #magicalblackarchives: Reflections on Archival Silences Made Vocal in Narratives of Black Girls and Women. The panel was a wonderful opportunity to highlight the work that the Library Company has accomplished in making its African Americana holdings more accessible. Part of Appiah's talk focused on the diaries of Sallie Sanders Venning (1872-1959), which are part of the  Stevens-Cogdell-Sanders-Venning Collection. Thanks to the diligent transcription work of the Library Company's 2016 Mellon Scholars interns—Kenneth Anderson, Ashley Dennis, and Chandra Dickey—the contents of the diaries will be available online later this year.
Born in Philadelphia, Sallie was a descendant of slaveholders and of free and enslaved people from South Carolina. From 1890 through 1892, Sallie cataloged her life in 3 pocket diaries, keeping track of the weather, her bedtime, her period, and her weekly household chores. The brief, mundane lists of her daily activities lack introspection but are typical of the era's pocket diaries.
Particularly striking are her lists of social activities. She attended church, played cards, hosted club meetings, and visited with the primary movers and shakers of black Philadelphia: the Abeles, Adgers, Dorseys, and Mintons. She was often out at social events or entertaining guests at home until 11 p.m. or later and spent summers in Atlantic City. She frequently ended entries with the comment that she'd "a fine time" or a "nice time," a reflection of the immense pleasure she found in this social life. Of the 889 daily entries spanning three years, there are only 10 days when she did not entertain friends or family at home or go out visiting or to social events. Such activities were not merely superficial but demonstrate how 19th-century middle-class black women created and sustained status through charitable and educational clubs, church activities, and social calling.
The Stevens-Cogdell-Sanders-Venning Collection was donated to the Library Company in 1991 by descendants Cordelia H. Brown, Lillie V. Dickerson, Mary Hinkson Jackson, and Georgine E. Willis in honor of Phil Lapsansky. Sallie Sanders Venning's diaries are just one of the collection's many promising avenues for research into 19th-century black life.
Krystal Appiah
Former Curator of African American History 
https://librarycompany.org/wp-content/uploads/salliesandersvenning.jpg
1200
838
nscalessa
https://librarycompany.org/wp-content/uploads/2015/06/lcp_print.png
nscalessa
2017-02-24 19:43:37
2018-05-24 13:34:06
The Diaries of Sallie Sanders Venning