"Ghosts Everywhere, and of Every Color": Spectral Visions at the Library Company
The catalog entry for Spectropia; or, Surprising Spectral Illusions (New York, 1864) piqued the interest of Library Company Fellow Jessica Linker, who is researching women science practitioners in early America. Upon examination, she discovered it to be a peculiar mix of scientific didacticism and spooky entertainment.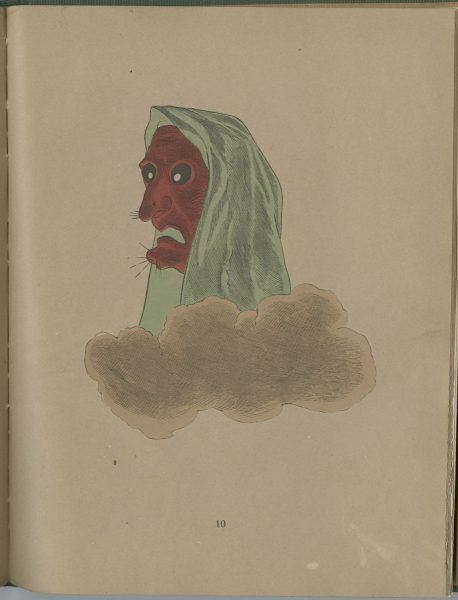 "It is a curious fact that, in this age of scientific research, the absurd follies of spiritualism should find an increase of supporters…" lamented J. H. Brown, writing in 1864. Decrying popular belief in spirit-rapping, table-turning, and witchcraft, Brown warned his readers to be wary of practitioners of the supernatural, insisting the "modern professor of these impostures, like his predecessors in all such disreputable arts, is bent only on raising the contents of pockets of the most gullible portion of humanity…" Surely this was sound advice, but perhaps not what one expected of a book that promised to show "ghosts everywhere, and of every color."
Spectropia; or, Surprising Spectral Illusions was in fact an amusing series of optical illusions that depended upon afterimage, a phenomenon where an image lingers in one's field of vision. You have likely experienced afterimage before; perhaps, despite your parents' admonitions, you have glanced at the sun long enough to see blue or purple spots floating through the air upon looking away. Spectropia operates on a similar principle. The book contains sixteen color plates of various ghosts and spectres that, if stared at, would seemingly dance before the reader's eyes in colors complementary to the original image.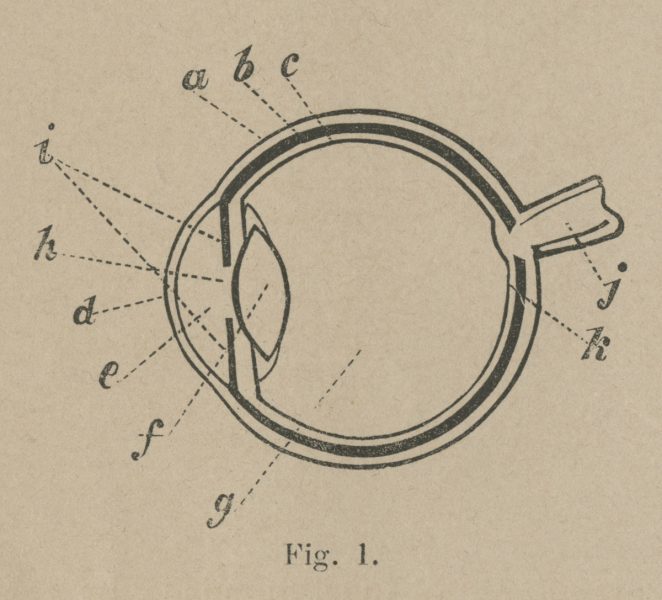 The plates are accompanied by a detailed explanation of both afterimage and color inversion. Brown guides his readers through the function and structure of the human eye, as well as color theory, making what would otherwise be a novelty into something didactic. Why? The author's ultimate aim was to combat superstition by demonstrating that so-called apparitions had logical explanations, all the while entertaining his audience. In this context, the act of seeing spectres was transformed into a scientific demonstration that robbed would-be charlatans of their power to beguile innocent minds.
If you would like to view the illusion yourself, simply follow these instructions.
In each image, locate the asterisk (*).
In a well-lit room, focus your eyes on the asterisk while counting to 20. Be careful not to blink or look away. The closer you are to your image, the larger the illusion will appear.
Stare at a white piece of paper or wall. You should see the shape of the spectre floating before your eyes. Red spectres on paper will appear green in the air, blue will appear orange, and so on, according to the original color and its complement.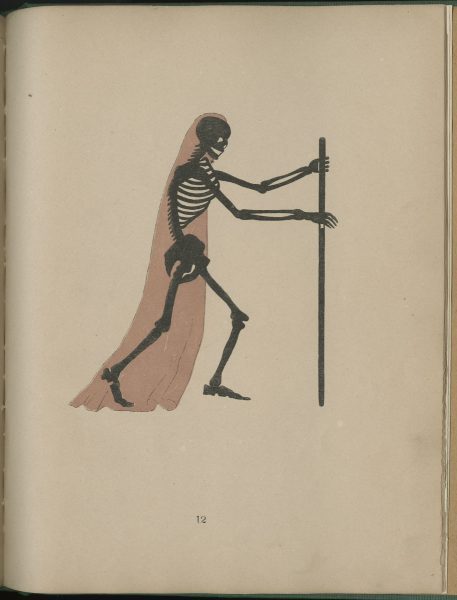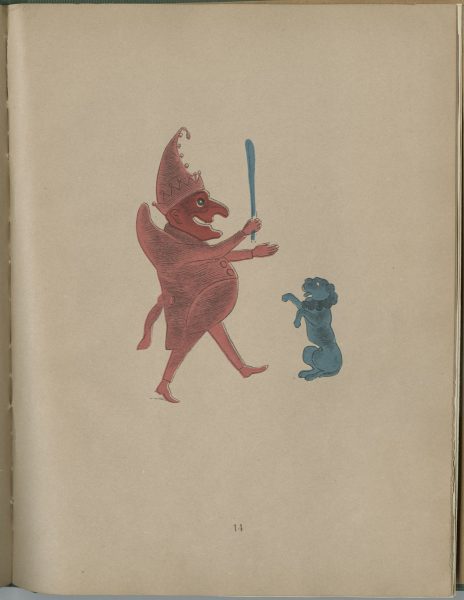 Jessica Linker
Ph.D. Candidate in History, University of Connecticut
Albert M. Greenfield Foundation Dissertation Fellow at the Library Company
The Library Company of Philadelphia
1314 Locust St., Philadelphia, PA 19107
TEL 215-546-3181 FAX 215-546-5167
http://www.librarycompany.org
https://librarycompany.org/wp-content/uploads/2015/06/lcp_print.png
0
0
nscalessa
https://librarycompany.org/wp-content/uploads/2015/06/lcp_print.png
nscalessa
2014-10-31 13:15:00
2017-03-01 20:47:29
"Ghosts Everywhere, and of Every Color": Spectral Visions at the Library Company