Taking a Deep Dive into the Library Company's Institutional Archives
Dana Dorman, Archivist, Library Company Papers Project

As we hinted in our introductory blog post about the NEH-funded Library Company Papers Project, our new three-year project will include many exciting components: archival processing for our first 150 years of records, digitization of more than 20,000 pages of materials, research into the Library Company's long history, and eventually a web portal that will make this material accessible online.
One of my first priorities as the project's archivist has been to create an archival processing plan, so I've been busy surveying our institutional archives.
I've been skimming through ledgers, browsing through folders and boxes, and talking to staff to better understand what kinds of records exist from our first 150 years, and how those records were created, used, and stored since then.
Certainly, I've been seeing many clues that Library Company staff and directors have cared deeply about the library's legacy for a very long time, and have worked to improve the care and organization of those records many times.
The Library Company's earliest surviving directors' minutes were "collected, copied, & continued" by Francis Hopkinson in 1759. Since that's twenty-eight years after the Library's Company founding, we can assume that Hopkinson thought the library's earlier records needed some extra attention.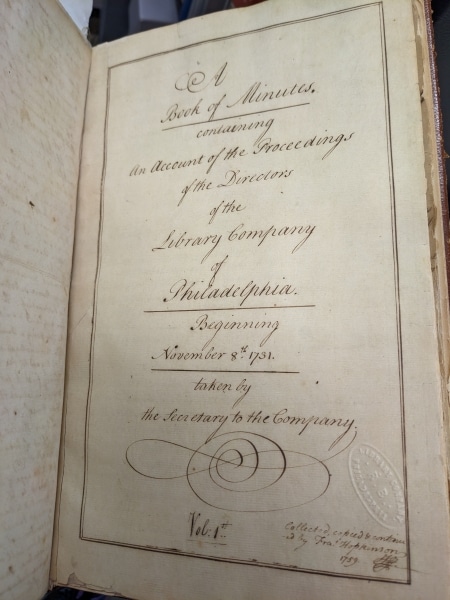 Image: Francis Hopkinson's note at the bottom right reads, "Collected, copied & continued by Fra. Hopkinson 1759." Detail from Director's Minutes Vol. 1 1731-1768.
A few decades later, probably in the late 18th century, former Secretary William Rawle wrote to his successor Benjamin R. Morgan with some "old papers" that he thought Morgan had "better deposit in the archives of the Library of which you have the honor to be secretary."
Image: William Rawle letter to Benjamin R. Morgan, undated.
In fact, in addition to the bound volumes that survive – preserving a range of records like directors minutes, shareholder records, and lists of expenses – we also have an abundance of individual pages stored in different ways.
Some of those archival records were kept folded up and filed with paper wrappers that described the contents. Fortunately, past Library Company staff saved even those paper wrappers and noted that they had been kept in an "old trunk."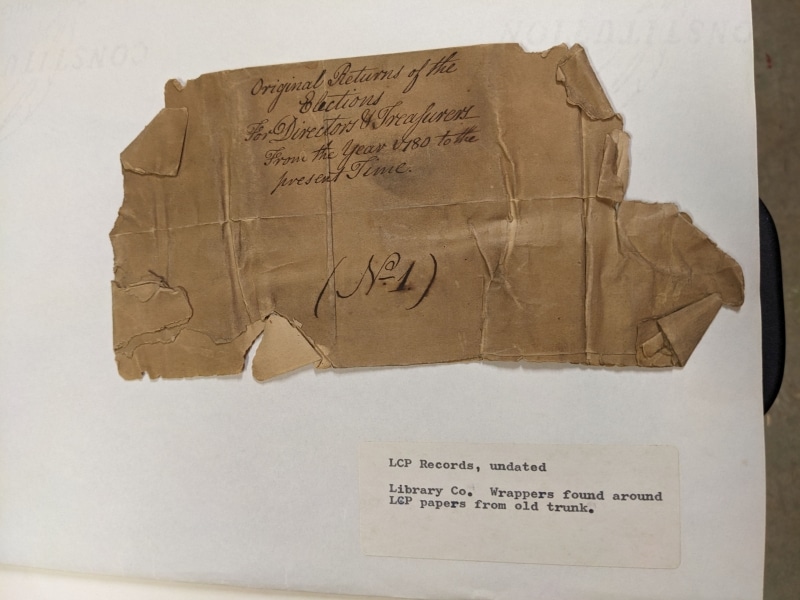 Image: This undated wrapper was preserved along with others that had been found around institutional records "from old trunk."
I can't say for sure yet, but at least one possibility for that "old trunk" is the black metal box marked "Library Company of Philadelphia" that I encountered during my survey. Two handwritten stickers on top read "Charter and deeds" and "Loganian Papers," referring to the Loganian Library administered by the Library Company beginning in 1792.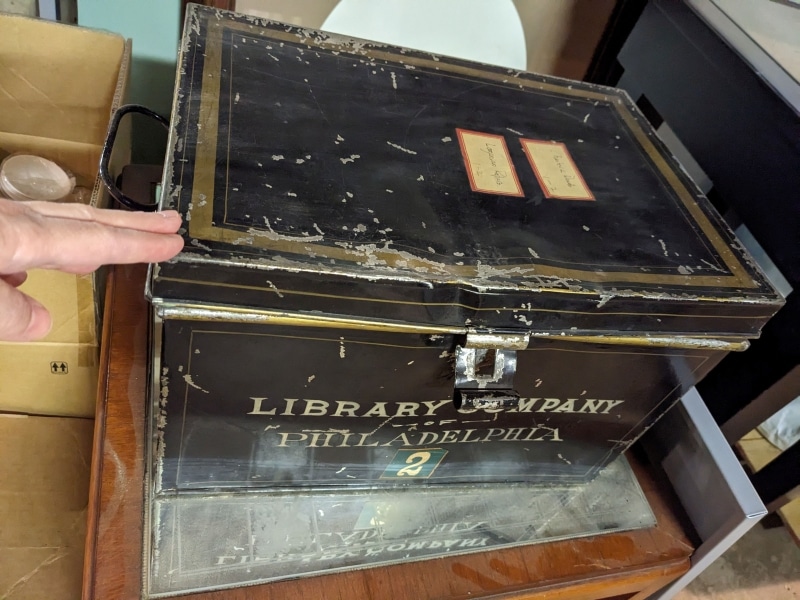 Image: Metal box marked "Library Company of Philadelphia" with stickers on top.
Once I finish the survey and the archival processing plan, I'll begin the processing work in earnest. I look forward to sharing more about that work in a future blog post.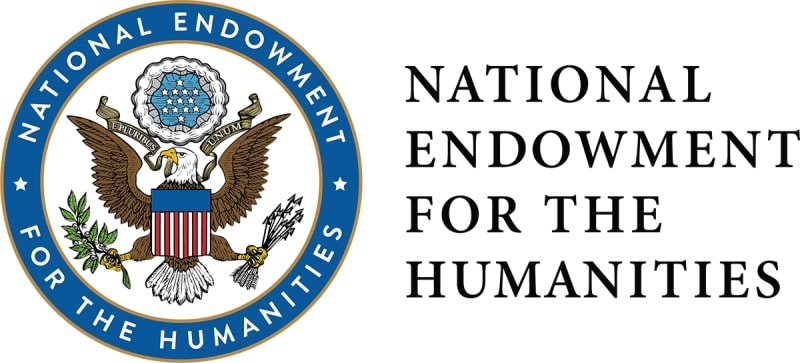 Any views, findings, conclusions, or recommendations expressed in this blog post do not necessarily represent those of the National Endowment for the Humanities.