Digitization Work on the Library Company Papers Project
Dana Dorman, Archivist, Library Company Papers Project

As we've described in a blog post last May, the Library Company Papers Project will allow us to review, arrange, and describe the Library Company's institutional records from 1731 through 1881. But the project will ALSO allow us to digitize and provide new online access to those records.
We are happy to introduce the person who is doing all of that digitization: Abigail Guidry, our Digitization and Metadata Technician.
Abigail joined our team in August, and has already digitized thousands of pages of published Library Company catalogs, shareholder record books, financial ledgers, and other bound records. In the weeks and months ahead, she will digitize thousands more pages of correspondence, financial paperwork, collection records, shareholder certificates, dues receipts, and other documents from the library's first 150 years of operations.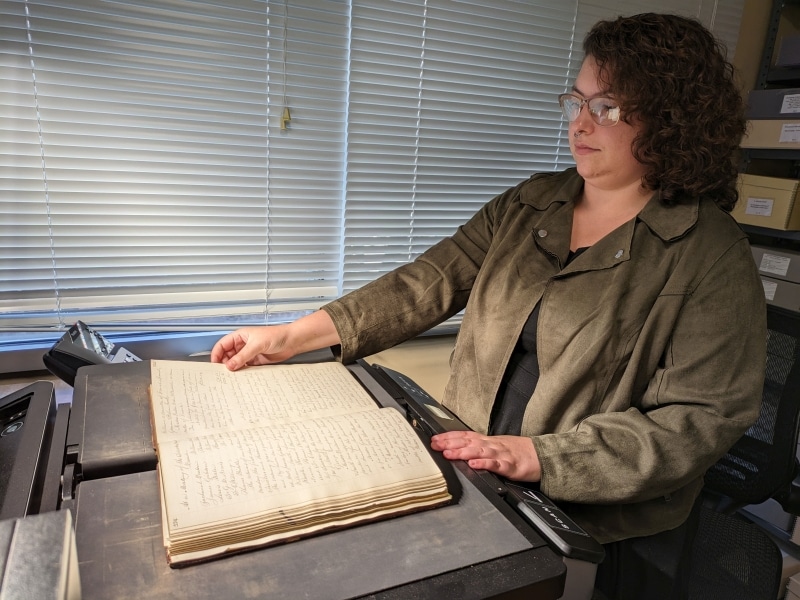 Image: Digitization and Metadata Technician Abigail Guidry uses the Library Company book scanner to digitize a bound volume.

Later in the project, Abigail will work with Systems Manager Dan Shiman, Project Archivist Dana Dorman, and other colleagues to create a new web portal so that researchers can browse and search all of the new digital surrogates.
Abigail says that one of her favorite finds from the Library Company's institutional records so far is the small scrap of paper that simply reads "Books" that someone inserted into an 1856 catalog of the library's holdings:

Image: Scrap of paper inserted in Catalogue of the Books Belonging to the Library Company; Vol. III (Philadelphia, 1856). Library Company of Philadelphia Records (MSS00270).
She was also very surprised to discover while digitizing a bound copy of the will of James Rush (who left a major bequest to the Library Company in 1869) that the volume also included correspondence about moving James and his wife Phoebe's buried remains to the library's new building!
She is looking forward to learning more about the Library Company's history through this collection.
When she's not digitizing and creating metadata, she's reading with her two cats, Marceline and Persephone. Abigail previously worked at the Center for Railroad Photography & Art in Madison, Wisconsin, where she digitized and cataloged photographic negatives and prints in the John Gruber Collection.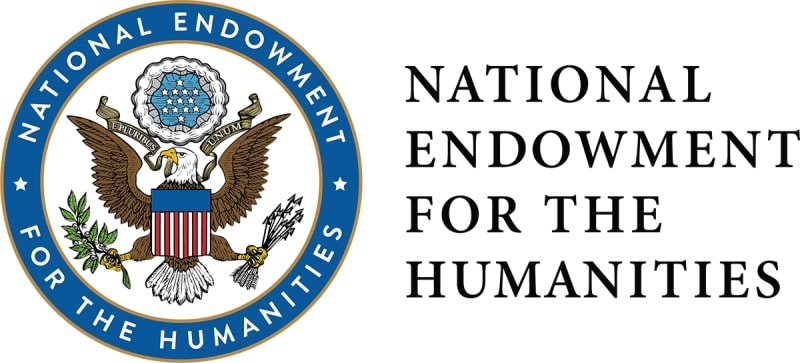 Any views, findings, conclusions, or recommendations expressed in this blog post do not necessarily represent those of the National Endowment for the Humanities.