Lady Cake with Lemon Icing
After finding "lady cake" on multiple menus in the Library Company's Collection, I began to wonder what it is. I found a recipe on page 480 of Mrs. Rorer's Philadelphia Cookbook (1886) for an almond flavored white cake. However I can't utilize that recipe because in addition to an impractical number of egg whites (17!) Rorer calls for a quarter of a pound of bitter almonds. Uncooked bitter almonds are poisonous even in small quantities and understandably not sold in the United States. While I could substitute modern sweet almonds, I'm not sure how much they would affect the flavor, and I especially don't want to figure out what to do with 17 egg yolks. Fortunately, I have found an alternative recipe that seems more doable on page 248 of The National Cookery Book (1876):
Two and a half cupfuls of flour, the whites of six eggs, two cupfuls of sugar, three-fourths of a cupful of butter, three-fourths of a cupful of sour cream or milk, one teaspoonful of cream of tartar mixed in dry flour, half a teaspoonful of soda dissolved in the cream, and one tablespoonful of the essence of almonds. Bake in shallow pans.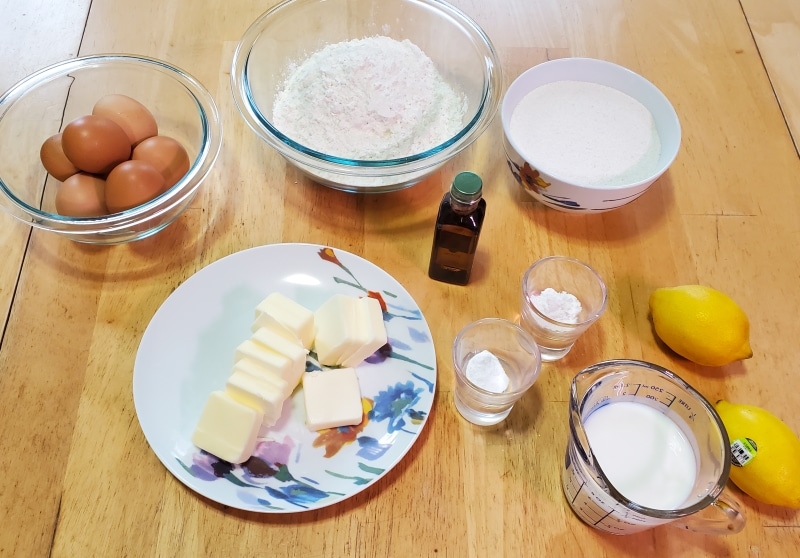 I've included lemons in the image above because the cake topping will be lemon-related. More on that later. Here are the ingredients extracted from the recipe
2/1/2 cupfuls flour

Whites of 6 eggs

2 cupfuls sugar

¾ cupful butter

¾ cupful sour cream or milk*

1 teaspoonful cream of tartar

½ teaspoonful soda**

1 tablespoonful of the essence of almonds
*I've decided to interpret "sour…milk" as buttermilk
**I've interpreted "soda" as baking soda.
***I was only able to find almond extract, which is somewhat stronger than almond essence.
There is a problem with this recipe—there are no actual instructions beyond "bake in shallow pans." For some lady cake insight I go back to Rorer's recipe:
…Beat the butter to a cream,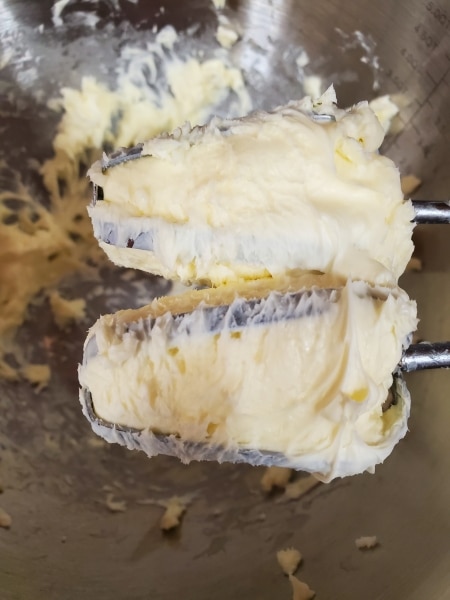 Sometimes, I'm not sure my little hand mixer is up to the job.
then gradually add the sugar, beating all the while. Add the pounded almonds and beat vigorously until very, very light.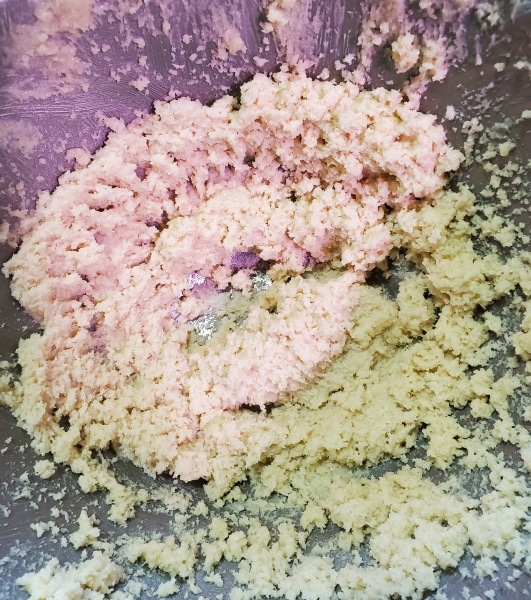 This creamed butter and sugar is as light as it is going to get. I usually have better luck when there is more butter to mix the sugar into. I take this opportunity to add one teaspoon of almond extract. A good whiff of the extract tells me that a teaspoon is plenty, no need to go for the whole tablespoon.
Sift the flour,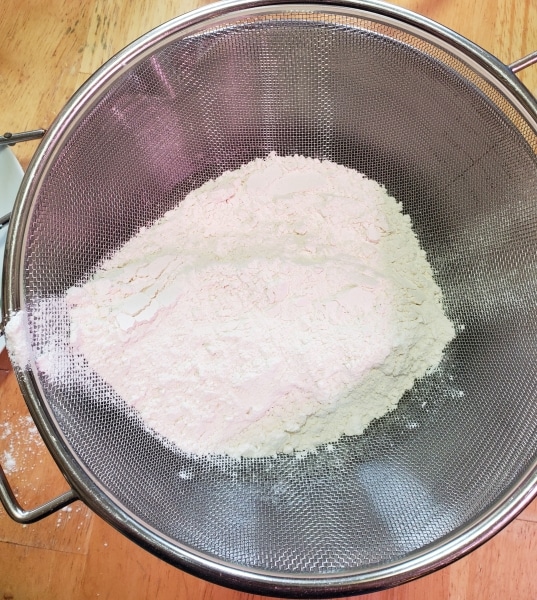 I mix both the cream of tartar and the baking soda into the sifted flour.
beat the whites of the eggs to a stiff froth,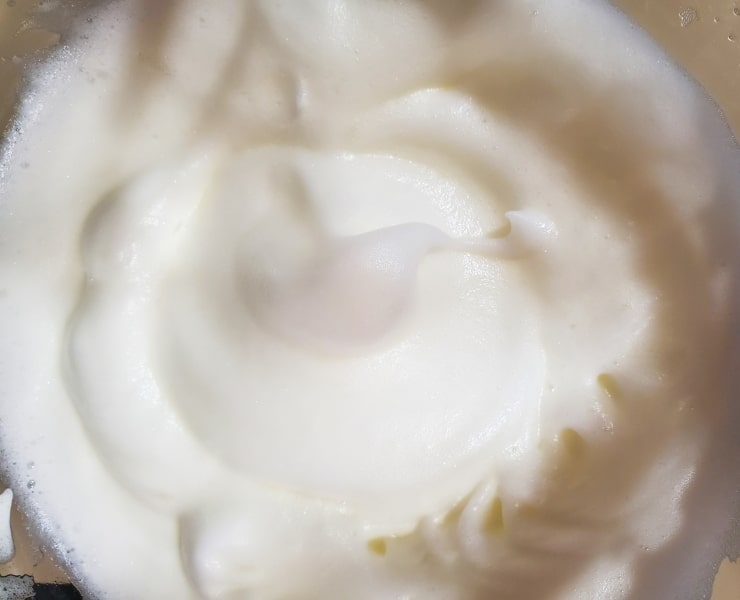 I usually interpret "stiff froth" as "soft peaks."
and then stir into the butter and sugar alternately the flour and the whites of the eggs, a little at a time,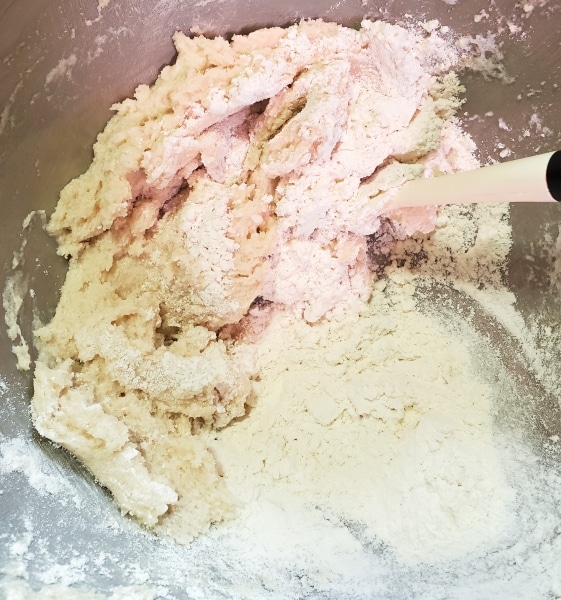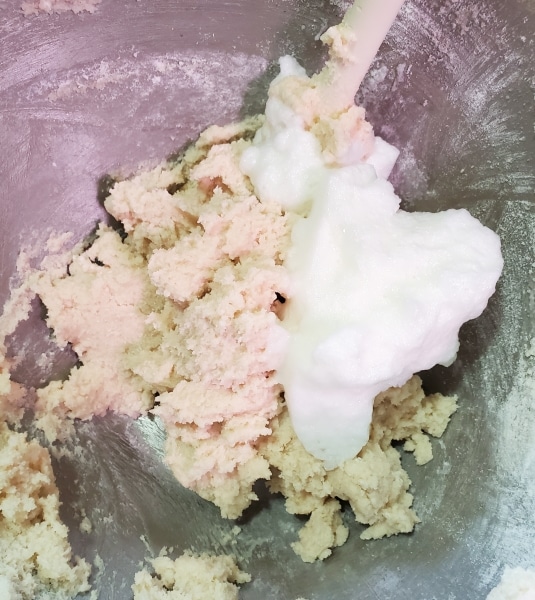 beat the whole as hard as possible, turn into a greased pan,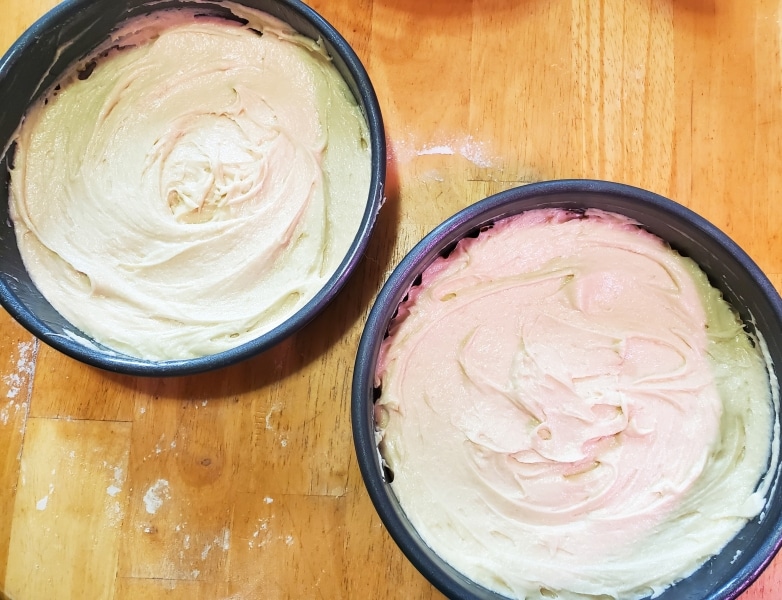 Since the National Cookery book advised baking in shallow pans, I filled my two 9 inch cake pans.
and bake in a moderate oven about one hour.
I forgot to add the buttermilk!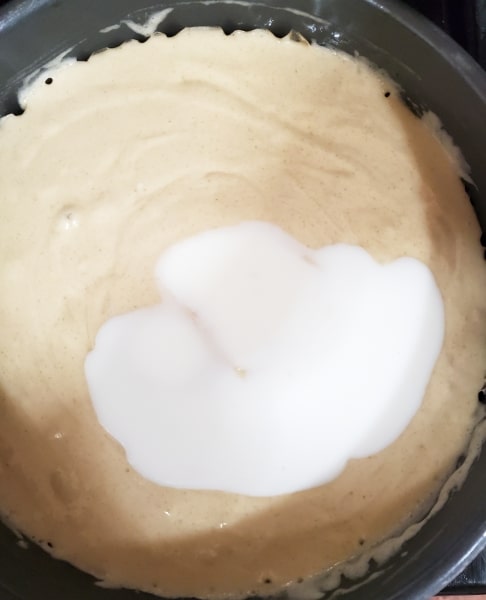 Five minutes into baking, I realize that I still have an ingredient on the table. Fortunately the batter is still liquid enough that I can mix it in (more or less). The cakes bake for a total of 23 minutes at 350°F. Over the last three years of historical baking, I've learned that cakes are done when the edges are pulling away from the pan and your whole home smells like cake.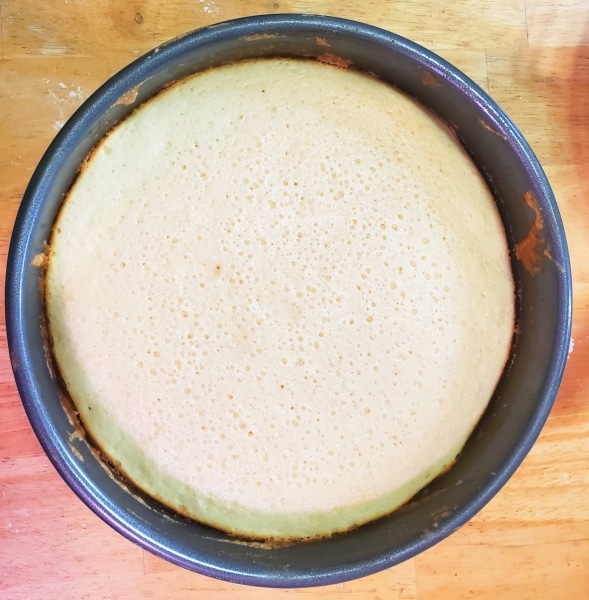 I've made sure to only take pictures of the prettier cake.
When cold, ice with lemon icing.
I couldn't find Rorer's recipe for lemon icing, so I am using her Orange Icing recipe (pg 504) and subbing two lemons for one orange.
½ pound powdered sugar*

1 tablespoonful of boiling water

Grated rind of [two lemons]

Sufficient [lemon] juice to moisten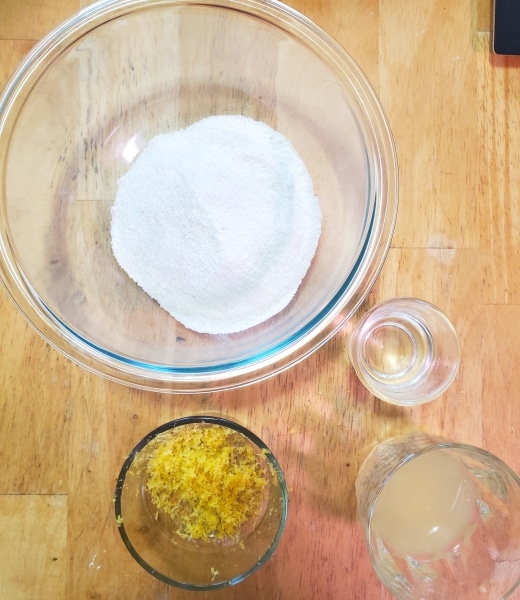 *Usually "powdered" sugar in 19th-century recipes refers to superfine or castor sugar. I couldn't find any castor sugar in the grocery store this week, so I blitzed some granulated sugar in a blender. I don't know how much lemon juice will be "sufficient," so I squeezed all the available juice into a tumbler.
Put the sugar in a bowl, add the rind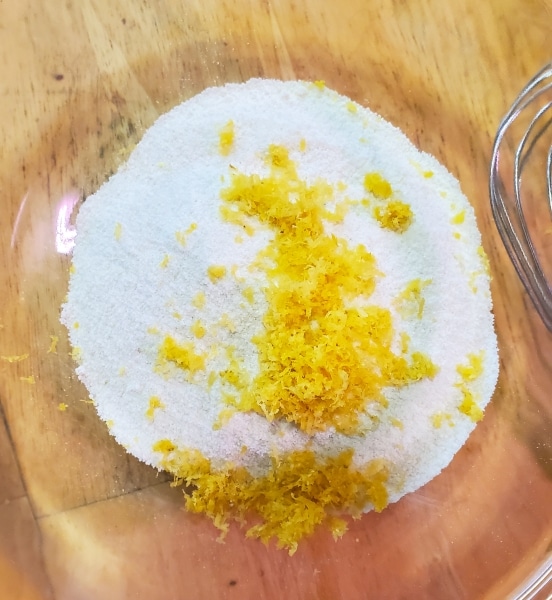 I'm whisking the rind and the sugar together first, to make sure everything is evenly distributed.
and the water and juice.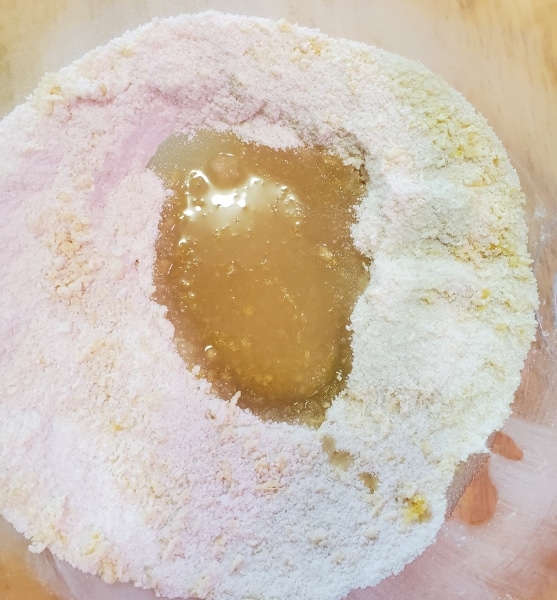 I used about half of the lemon juice. As I stir, the sugar absolutely refuses to dissolve into the liquid
The icing should be very stiff, and used immediately.
I'm definitely not achieving anything like a stiff frosting—a glaze maybe.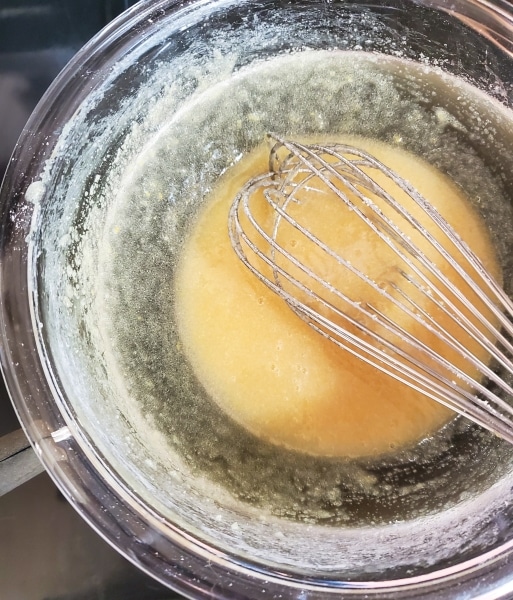 The sugar still isn't dissolving into a glaze. I try whisking it over a double boiler, but no luck. It does taste pleasantly lemony though. I'll just have to try it with the cake.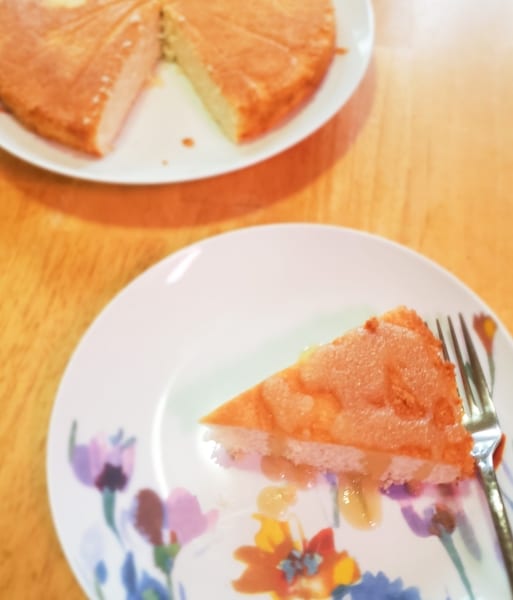 Everything is quite tasty! The cake is almond flavored even with just one teaspoon of almond extract. It is rather light and spongy. The lemon icing/glaze does not achieve the texture I was going for, so I mix up some modern confectioners sugar with the remaining lemon juice to make a very simple glaze to serve with the rest of the cake. Lady cake is an excellent option to try at home, just don't forget the buttermilk!
For further almond reading, here's a story from NPR on the history of bitter almonds.